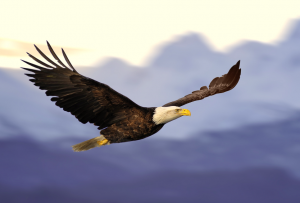 A well know CEO recently said, "I make tens of thousands of decisions each year but only 2 or 3 truly made a significant difference to my organization's short and longer-term bottom-line."
When I heard this statement I wondered what did this mean? How can 2 or 3 decisions amongst so many important ones be viewed as the ones that stood out and really made the difference?
While the ultimate answer is complex there are certain best practices and lessons learned that can help us understand which decisions lead to the best results.
Many senior executives and leaders consider the following attributes when assessing top priorities:
Compelling Business Issues – Understanding changes, actions, and incidents which dramatically impact an organization such as mergers and acquisitions, regulatory and compliance issues, and other major events
Market Trends – Tracking primary and secondary financial conditions that can go up or down based on a myriad of factors ranging from supply and demand, access to resources, and conditions that impact people at a global, regional, country, and community level
Customer Requirements – Listening to and anticipating the requirements of the ultimate audience making the decisions related to success or failure while hearing them from the an "outside in" view (vs. inside out)
Executive / Leadership Priorities – Monitoring the vision, roadmap, and direction of the very important top officers who are responsible for the economic direction of an organization or group
When viewed alone anyone of these items above can fall short. But when combined a smart and experienced person can understand what decisions are most important on an hourly, daily, monthly, and yearly basis to help create value which can lead to more revenues, growth, value, profitability and success.
Career-wise I came to realize that these factors we're critical both in business development (i.e. sales, marketing, communications, etc.) as well as jobs and professional opportunities.
Those who live by and understand how to prioritize can find greater success and longevity in their work with a better chance to achieve their goals and objectives.
Those who do not take the time to understand what is happening around them are often cast aside and destined to pursue new activities that meet these criteria.
While we all have our own way to prioritize and make better decisions I wonder what factors impact your job, career, organization, and industry which can lead to greater success …or unfortunately failure?
Some say that time is often the greatest teacher but in today's fast moving marketplace we often don't have the luxury of time (or experience or knowledge) to figure out all of these points, so I challenge you to make it a regular part of your regiment to look at the factors around you…step back…and consider…
…what are the priorities worth prioritizing?