Turning Expertise, Ideas, and Vision into New Business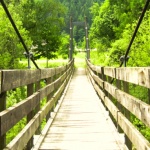 Do you have control over the content that allows you to win deals and grow your business? Does your staff have the time, interest, and skills to develop quality content and communications?
Would the subject matter experts in your organization benefit from a dedicated writer to turn their ideas into knowledge?
How can the content that represent your organization best serve your revenue and growth objectives? Do you have a roadmap which anticipates the information requirements required to achieve your business objectives?
WSS helps clients pinpoint information requirements which directly impact the sales and customer life cycles. 
Services include…
Operational Support
    Business Process
    Project Management
    Template Development
    Content Development
    Knowledge Management
    "One Voice" Central Communications
Sales Tools
    Business Plans
    Social Media (Blogs, Twitter, Facebook)
    Community Moderation
    Winning Proposals
    Thought Leadership Papers
    Collateral
    Presentations
    Web Sites
    Content for Tradeshows & Conferences
    Service Catalog
    SOW and Contract Development
Our goal:  create measurable success one opportunity at a time.
More focus.
More high quality "one-to-one" and "one-to-many" communications.
More success in turning ideas and vision into revenues and growth.