Our Company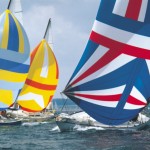 Founded in 2004, World Sales Solutions, LLC (WSS), a business development professional services organization, supports the world's leading businesses, universities and groups to help achieve dramatic increases in revenues, growth, value, learning, innovation, productivity, and success.
WSS provides consulting services to SAP and SAP Ecosystem global customer teams including front-line market leadership in SAP-centric Collaborative Platform implementation and adoption best practices.
Our team helps leaders achieve their top priorities and business requirements by tackling difficult and challenging issues.  We help our clients improve performance and realize important goals.
Industry Expertise
WSS works with important market leaders representing financial services, consumer products, life sciences, utilities, food, retail, wholesale, engineering, manufacturing, high tech, and service industries across many lines of business.