Understanding the Financial Value 
Introducing the WSS ROI Calculator for SAP Jam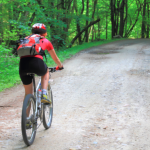 .
Many SAP Jam initiatives require a solid business justification before senior management will commit time, money, and resources.  The business case can address one or more of the following:
Revenues

 

– Aligning strategic and tactical sales, profits, and margins with account plans
Customers

 

– Engaging customers to provide value-add, collaboration, and communications
Employees

 

– Providing an environment to maximize productivity, performance, learning, onboarding, and cross-team collaboration
Partners

 

– Leveraging the channel to extend revenues, delivery, learning, and customer reach
Operations

 

– Identifying and quantifying process improvements and simplification
Financial

 

– Reducing costs and/or showing a realistic Return on Investment (ROI)
.
The assessment of SAP Jam begins with the value and importance of SAP and SuccessFactors.  SAP is the market leader for business software with over 253,000 customers.  SAP Jam has over 15 million subscribers. One only needs to look at the SAP Solution Explorer value maps, with a breadth of products and solutions, to realize that the current and upcoming investments (& alignment) with SAP Jam are part of the overall strategy to fuel organizational simplification, cloud and "digital transformation."
Quantify

 

– Understanding a project's economic impact and business drivers can turn uncertain support into an endorsement to move forward.
Stakeholders

 

– Connecting ROI to a project can build confidence amongst key colleagues, cross-team members and influencers that a project is worthwhile.
Benefits

 

– Socializing a SAP Jam project can lead to finding additional benefits that were initially not recognized.
Prioritization

 

– Ensuring accountability. Once the decision is made to invest in a SAP Jam project the ROI can help management and stakeholders prioritize their time as participants.
Change

 

– Recognizing that an important business initiative needs help (i.e. by way of change management) and that SAP Jam can enable important outcomes.

Understanding the Financial Value
Measuring financial value can be complex.  Breaking it down into known components helps simplify:
Time

 

– Accelerating productivity and reducing wasted time
Money

 

– Aligning value around salaries (and cost savings) as well as supporting revenue initiatives
Volume

 

– The quantity of people including employees, customers, partners, and other stakeholders

Providing a base level framework around these values provides a business model and perspective.

How do we know it works?
In addition to World Sales Solutions (WSS) best practices and hundreds of SAP Jam and related community work experiences, consider an industry analyst's perspective:
.
"According to an IDC White Paper sponsored by Adobe, "Bridging the Information Worker Productivity Gap: New Challenges and Opportunities for IT," September 2012, reporting on a global survey of information workers and IT professionals, information workers waste a significant amount of time each week dealing with a variety of challenges related to working with documents. This wasted time costs the average organization $19,732 per information worker per year, amounting to a loss of 21.3% in the organization's total productivity."

Now assess the impact to your organization!
Based on a breath of data points, customer feedback, and findings, World Sales Solutions has built the first WSS ROI Calculator for SAP Jam(www.wssroi.com). This tool provides an internal/external "customer-centric" framework (see diagram on right) for measuring the economic impact of Time, Money, and Volume when addressing:
Finding the right information
Searching for but not finding information
Realizing information is in disparate locations vs. a central hub
Receiving unfiltered information (including spam)
Finding the wrong information
Reworking unfound or wrong information
And many other "Business Driver" considerations

How do these examples affect your business goals & objectives? Consider the impact of each!
In summary, there are many paths to realizing value from SAP Jam projects and initiatives. Using a combination of "ROI" and identifying "business drivers" (see WSS ROI Calculator for examples) these strategies and tactics can be centralized and guided by executive sponsors, business owners, and content (or community) managers along with end user contributions and collaboration.
.
Organizations that implement and adopt SAP Jam can gain higher productivity, performance, and a competitive advantage.
.
The use of SAP Jam allows organizations to invest in core competencies, achieve a solid ROI, and addresses important business drivers which form the foundation for success.
—

About the Author 
Richard D. Blumberg, President, World Sales Solutions, LLC, (WSS) (www.WorldSalesSolutions.com) provides 25+ years of thought leadership on a variety of "View from the Top" strategies including: Enterprise Social Business, Go-to-Market Strategies, Business Development, Talent Development, and Community Building.
.
WSS is a SAP Service Partner for SAP Jam and long-time supporter of the SAP Community Network and the SAP Ecosystem.
.
Featured SAP Community Network Blog: The Path to SAP Jam ROI Success
..
Prior Blogs: 
– View from the Top: Bill McDermott shares his success secrets at a #fireside chat!
– SAP Jam Work Patterns:  The Big $ or € &/or ¥ Game Changer for a New Product Launch!
– SAP Jam: The ROI Impacting Sales Productivity
– Split Second Selling with SAP Jam – 7 Use Cases!
– The Customer Go-to-Market Imperative – Transforming Silos to Social Business and Community Building