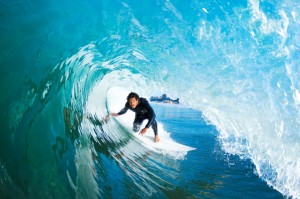 Social media is moving at blazing speeds around new tools and capabilities on a daily ("real-time") basis. Keeping up with it can be a big challenge!
Often groups and individuals put more emphasis on the mystic around the basic ("and certainly important") tools such as Facebook, Twitter,  LinkedIn, and other platforms as well as Mobile Apps running on iPads/tablets,  iPhones/Smart Phones, rather then the "holistic view" of what makes Social Media —performed for important business reasons— work.
At its base are the core, essential pillars which are important to an organization including a keen focus on the audience, core messages, listening from the outside in, and a strategic plan around a clear set of goals, objectives, and deliverables.
Of course there is more too it. A team or individual must be an expert in all aspects of business and client development including building communities, communications, go-to-market, and information architecture.  Often individuals or groups specialize in small parts of the bigger picture and have a challenge taking action on the realities of what is really happening from the view of the customer and the marketplace.
As a starting point consider these 4 principals:
Access – Who will need access to your social media messages, tools, and or platforms? How will they get it?
Content – What content will sustain your social media plan? How does it equate into your business objectives including go-to-market, community building, and bottom-line revenue objectives?
Awareness – How will you develop communications which increase awareness? What channels and which influencers can help multiple and amplify the core messages?
Collaboration – Are your social media activities one-way and push only or two-way collaboration? What are your plans around moderation and seeding two-way dialogue?
While these fundamental considerations will help. It's important to have a strong view on short-term wins and a longer-term path of consistency.
Another key consideration is that within a short amount of time an organization will have a massive clutter of information…data points…and feedback from internal and external stakeholder… Maybe you're there all ready, but with a social media campaign it will grow and grow.
It's important to continuously step back and reassess the top priorities that will truly make an impactful difference to the bottom line.
So in the end while the latest social media tools which create both hype and mystic are important…
…it really boils down to the multidimensional expertise of the team or individuals building and delivering the social media plan.
What you deliver in Social Media by way of communications and messages should start with a unit of one; how it impacts "one" individual, influencer &/or group? And then multiplied and scaled ("amplified") to the whole target audience.
The golden rule to consider is something I learned from Dale Carnegie. Your audience wants to know, "What's in for me?" And how can they can apply your social media activities to something that's of value to their business, professional, or personal goals and objectives?
Small wins. One step at a time. These are the key building blocks to your social media campaigns and ultimate success.