After an awesome week in Hong Kong, during our ride back to the airport the driver said, "when you arrived you saw Hong Kong as a pin on the map" and I added "and now it's a magnifying glass with a big spotlight!"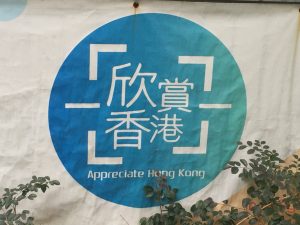 What my wife and I found was a fast moving, bright light, vibrant, safe, friendly city with a surrounding region of country trails and rolling mountains. In fact we enjoyed it so much that we walked 9-10 miles each day to see as much as possible!
What brought us to Hong Kong?
Our son Steven is a Drexel University study abroad student at the University of Hong Kong and having a great experience.  He was a perfect tour guide pinpointing many great sites, landmarks, restaurants, and less traveled fun places to check out. Also, for 3 days he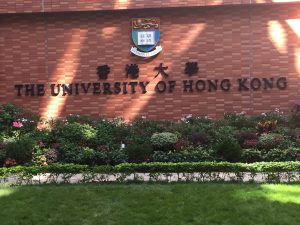 was selected to spend time shadowing the CEO of the top global publication, the South China Morning Post, (on par with the Washington Post / NY Times) which was an amazing opportunity so between this experience and his classes we had some time to explore.
Our first lesson was how to use the MTR system (aka – subways, trains, metro)… Very quickly we learned about the blue, red, green and orange lines and main attractions like…
Wan Chai (灣仔) one of the busiest commercial areas in Hong Kong and the closest stop to our hotel
Tung Chung (東涌) meaning 'eastern stream',  formerly a rural and fishing village and now the gateway to Ngong Ping's Big Buddha, the world's largest seated outdoor bronze Buddha statue and Po Lin Monastery
Che Kung Temple (車公廟) the stop to visit the Hong Kong Heritage Museum which houses the "Bruce Lee – Kung Fu ‧ Art ‧ Life" exhibit
And of course these lessons allowed us to travel by MTR to the Hong Kong Disneyland Resort which had popular attractions like "it's a small world," "Disneyland Railroad" and "Jungle River Cruise" as well as unique ones only found in Hong Kong including "Mystic Manor" and "Iron Man Experience."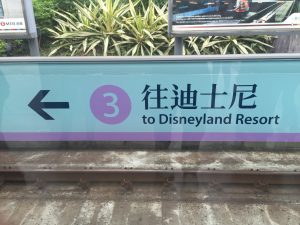 Interestingly the short ride to the resort had a custom Disney metro car with Mickey Mouse windows and a custom interior with blue lined seats, Minnie statues, and hand holders in the shape of Mickey.
Other memorable sites included:
Victoria Peak – The highest mountain on Hong Kong island with amazing views
Chi Lin Nunnery (志蓮淨苑) – Constructed entirely with cypress wood, without the use of any nails and is the world's largest hand-made wooden building
OZONE  – One of the highest rooftop sky bars in the world, located on the 118th floor of The Ritz-Carlton)
The University of Hong Kong (aka HKU / Hong Kong University) – Founded in 1911, it is one of the most prestigious universities in Asia (& globe) with a beautiful campus and a great Alumni Affairs office
Malls – Some of the biggest and most impressive in the world with many top global and local brands
Central–Mid-Levels escalator and walkway system – The longest outdoor covered escalator system in the world surrounded by Hong Kong SoHo
Kowloon Walled City Park – Originally a Chinese military fort and more recently restored into a beautiful park
Tung Choi Street (通菜街) is a well-known street market popularly known as "Ladies' Market" where you walk through stalls and shops to find deals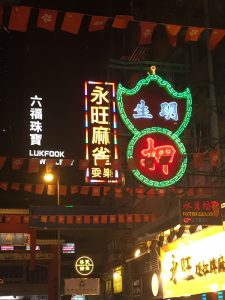 Historically it was interesting to think back to when "Made in Hong Kong" was very popular (back in the day!) to the ancient farming and fishing villages — to today where Hong Kong has evolved into a major port and international financial center with more global brands and shopping malls then we have ever seen per square block.
In fact, our hotel, the Grand Hyatt was right next to the Hong Kong Convention and Exhibition Centre where the transfer of sovereignty over Hong Kong from the United Kingdom to the People's Republic of China took place in 1997.
As we walked around Hong Kong you realize it's always on the move… hustling and bustling… the MTRs are clean (we once saw a glass of water or soda spilled and it was cleaned within minutes). Rarely did we have to wait for the MTR more then 2 or 3 minutes… and the people are friendly and peaceful. The streets and malls are alive and busy into the night.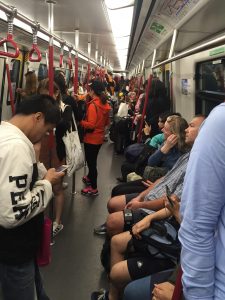 Interestingly we learned that every Sunday maids from Indonesia and the Philippines gather together and take a government required day off where they play cards, picnic, style hair, and socialize.
Perhaps when it was all said and done we realized how valuable the experience was for us.
To gain perspective about Hong Kong, China, and Asia is very worthwhile. Whether for business or vacation we would highly recommend taking time to get to know Hong Kong.
In fact, like so many places I have visited there will always be a part of us in Hong Kong and as the news takes place and others share their stories my interest will be sky high to learn more and share insights.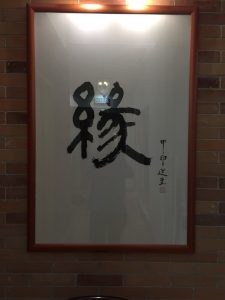 Who knows? Perhaps our new friend who we met at the HKU Alumni Affairs Office said it best… Sometimes "who we meet" and "when we meet" is simply "Destiny!" (see symbol on right) and it seemed like finally getting to Hong Kong was our destiny which will live on as a priceless memory for a lifetime.
Appendix – Photo Gallery 
Chi Lin Nunnery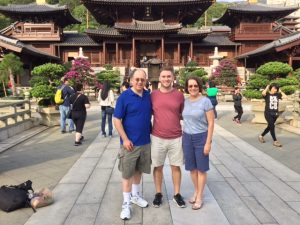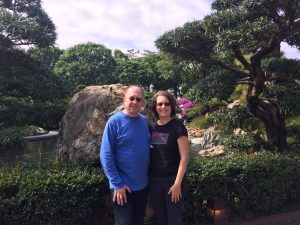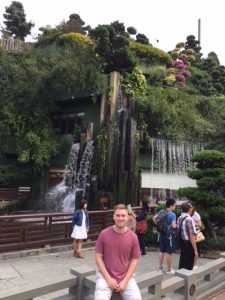 Hong Kong Heritage Museum – "Bruce Lee – Kung Fu * Art * Life" exhibit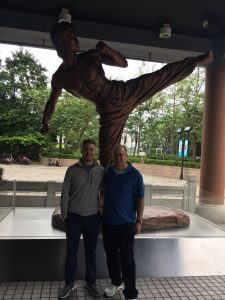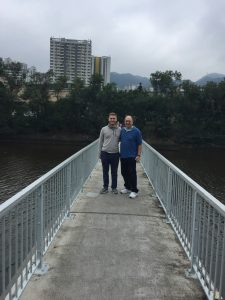 Hong Kong Disneyland Resort – MTR (Custom Train)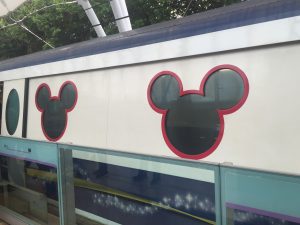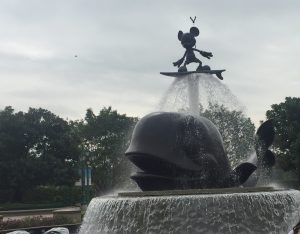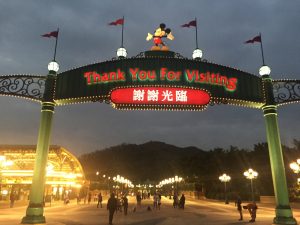 Favorite Restaurant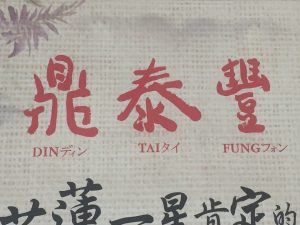 View from OZONE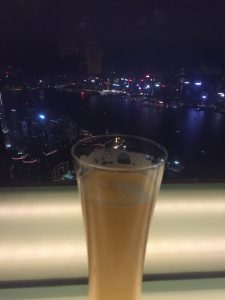 Ngong Ping's Big Buddha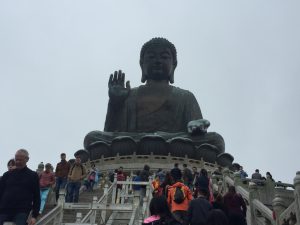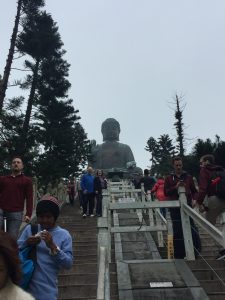 Grand Hyatt Hotel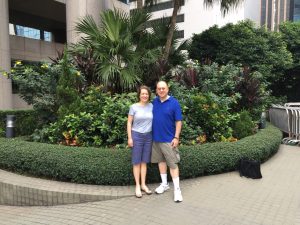 View from Victoria Peak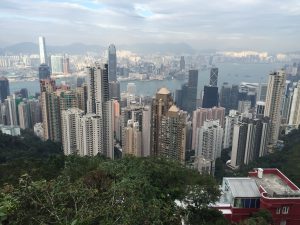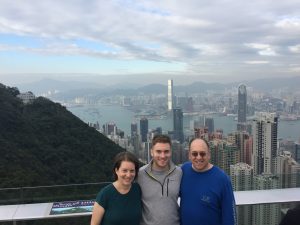 Victoria Peak Hiking Trail – Pok Fu Lam Country Park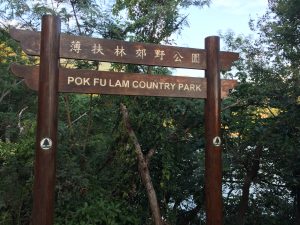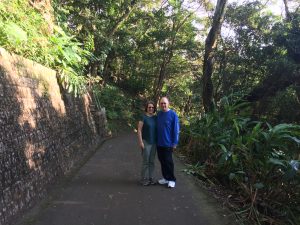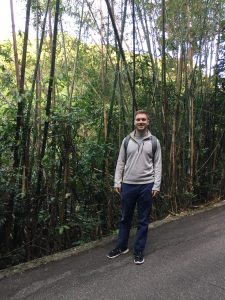 Hong Kong University