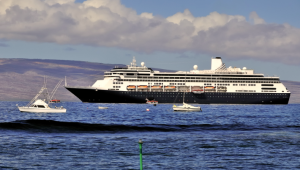 So what is business development?
If you were to equate it to a "big ship" or a "speed boat" which would it be?
While most organizations agree they want revenues, profits, growth, and value they have many views on how to achieve it.
Business development works hand-in-hand with top leaders to deliver results which address:
Compelling "business issues and market trends"
Strengthening relationships with "existing and new customers"
Gaining traction to ensure "short-term results"
Positioning towards "longer-term value" creation
By definition business development represents the ability to find strategic opportunities and deliver a path (or process) which takes ideas from incubation to delivery with clear accountability.
Successful business development requires "combined expertise" (and data points) in multiple disciplines including strategy, sales & marketing, communications, go-to-market, finance, legal, partnerships, entrepreneurship, social media, operations, technology, and client delivery.
Large and medium sized business often display the momentum of the "big ship" and need the help of business development to act in the role of a "speed boat" to help achieve top-line growth and bottom-line results.
Compelling "business issues and market trends"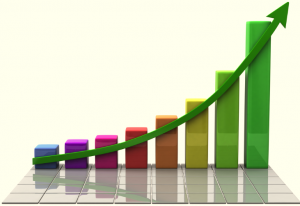 When the leaders of an organization recognize new opportunities that are impacted from emerging trends, new products/solutions/services, technology innovations, regulations/compliance, and/or mergers & acquisitions there are frequently important challenges which need to be addressed.
When there are constraints around time, expertise, and/or capacity opportunities can be lost.
Business development can play the role of the "speed boat" to provide additional agility which enables powering ahead to provide the necessary focus to drive (and accelerate) important deliverables.
Strengthening relationships with "existing and new customers"
During challenging economic times the need to listen to customers and share insights is greater then ever. Building customer communities which foster an exchange of ideas is not just nice but a necessity. Using social business platforms (i.e. Jive Software, Facebook, LinkedIn, Twitter, etc.) and onsite activities (i.e. events, forums, roundtables, workshops, conferences, etc.) leaders, experts, and their teams must build relationships based on building trust and two-way dialogue.
Business development can play the role of the speed boat to work outside the box to work with cross-teams to bring a unified, dedicated approach in working with customers, partners, and prospects.
Gaining traction to ensure "short-term results"
Every program benefits from proof points to gain acceptance. It's critical to show early wins which address the goals, objectives, and priorities that can lead to additional investments.
Business development can work with internal teams to support strategy and help execute important board of directors and senior executive management priorities which are tied to emerging market opportunities.
While the big ship may want to make the move, the speed boat maybe in a better position to make the adjustments that can be incorporated at a later time by the big ship.
Positioning towards "longer-term value" creation
Often members of the big ship are working so hard on day-to-day activities and current or new organizational structures that it becomes difficult to identify and/or achieve new or rapidly changing longer term objectives.
Many distractions can take place including reorganizations, meetings, and multiple, well intentioned agendas, and as a result it becomes important to have business development initiative(s) to stay the course.
When short-term wins combines with longer-term value creation then an organization can achieve great things to support sales, management priorities, and most importantly requirements coming "from the outside in" centered around the customer.
Business development working as the speed boat can play an important role to help the big ship stay on course. Participants can move on or off each other's vessel to gain perspective, but without the two entities working together huge opportunities can be lost.
Conclusion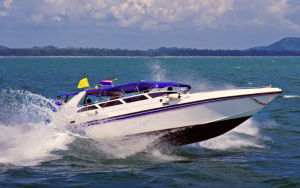 When a board of directors or senior management sets their vision and roadmap they need help. Often the tools, resources, and procedures required to achieve success do not exist or are being used in other ways.
Collaborating in an integrated fashion with multiple groups helps an organization further it's most essential requirement, "how we make money." While the short-term approach represents part of the answer there must be a view on building longer-term, sustainable value.
On a given initiative a business development team or professional may need to make rapid switches between the following:
Strategic market development and sales
Partner development and channel sales
Marketing and communications strategy and execution including writing and editing copy
New product, solution, service offerings and go-to-market
Community building to bring buyers, sellers, and experts together
Technology including engineering and IT
Client delivery to assess streamling and bottlenecks which hold back further replication
Program and project manager to ensure that all of the above happens on time and within a budget
In the end is business development about revenues, profit, growth, and value? The answer is "yes!"
And like the smaller speed boat, it must operate with the flexibility to make quick turns —propel forward and backward— and as a result, help itself and the big ship take full advantage of the market trends, competitive threats, and support winning new deals based upon new opportunities.
—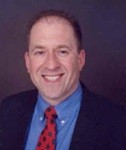 Richard D. Blumberg, President, World Sales Solutions, writes this series of blogs to help senior executives and their teams, leaders, influencers, educators, and students develop effective strategies and tactical execution which results in more revenues, profits, growth, jobs, and value. More >>