Author's Note: This blog has been adopted into a Job Seeking book which will be announced and published in the upcoming months. The book, which is written and designed, is going through the final review process. Stay tuned!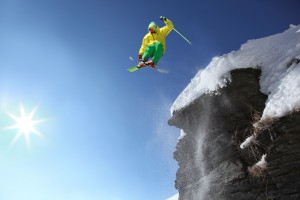 Explore Featured Assets:
– Target Multiple Organization – Template
– Interview Preparation Sheet >>
– Job Interview Preparation: A Winning Formula!
– Networking Preparation
– Interviewing Tips
.
.
Whether you're a new graduate or long-time worker the best practices required to succeed have many common characteristics.
In sales and business development you must sell a product, solution, or service while in the job hunt you must sell one thing: yourself.
Back in the day, when I graduated from Drexel University, it was beyond hard to find a job that I truly enjoyed. Years later I learned that my graduating class landed in the middle of a BIG recession which added to the challenge. My path took me on travel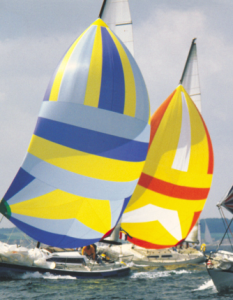 s through Europe, Middle East, and Hawaii over a year's time so it was not easy to jump start my career upon my return.
While I found work it was more about "settling" vs. directing my searches. After paying a former professor big money to coach me in "how to get a job" I made a vow, "If I ever learned how to find a job" based on a scientific and innovative approach, "I would share it with others who would follow in this path."
As a result, I have compiled this top 11 list for all who are interested:
NETWORK: Identify successful people who are in the field that interests you. Make connections and request "

informational interviews

" to learn about how they got in their positions and background on the challenges they face. Ask for referrals and knowledge; understand that they "may not have a job" or know of one but they can point you in the right direction. Send everyone who helps you a thank you!
TRENDS: Research compelling business issues and marketplace conditions which impact organizations that you are targeting. Send notes to those quoted and their teams to make meaningful connections on current and emerging opportunities. Find out where investments are taking place – "Follow the money!"
TARGET: Confirm a target list of companies and roles that interest you. Connect with the economic decision makers (i.e. VITO = "Very Important Top Officers") and their teams around posted and non-posted opportunities. Minimize primarily going to Human Resources and Job Board postings. See book list below.
PLAN: Develop a spreadsheet which tracks your progress. Set goals for each day and week and show your progress to yourself and perhaps one or two friends (or coaches) (Review: JOB_PLANNING_TEMPLATE

). Learn the proper way to

prepare for an interview.
TIME UTILIZATION: Spend 70% of your time networking and outreach (on-line and in person), 15% with recruiters, 15% with job boards (i.e. Monster.com, etc.). Too many job seekers have these time ratios in reverse and don't take charge of their own destiny. Note: If you see a job on a job board focus on a 3 prong approach: (1) Post; (2) Identify who you know (i.e. alumni / friend / colleague; (3) Confirm the economic decision maker.
SOCIAL MEDIA: Update you're Social Media sites such as LinkedIn and others so they can help you network and build your brand. Makes sure your resume is impeccable and consider new ways to connect including Twitter, YouTube videos, thought leadership blogs as well as building your own website to showcase your skills, work experience and related professional passions. Take down any photos from your sites that are not professional. Prospective employers will check out your Facebook / Social Media posts.
ALUMNI: Leverage the resources that you have earned as a graduate of a university. Reach out to your alumni office and career services; make connections via the directory, events, and/or volunteer opportunities.
VOLUNTEER: Provide weekly and monthly service to a non-profit (i.e. association) or charity around the skills and work experience that you have now or seek to secure in your next job. Find a cause that connects you to leaders, professionals, and the community. Also, make sure you have some part-time work that pays a few dollars as well.
PERSIST: Expect to receive rejection and a few set backs. When you run into trouble step back and move ahead. It takes small steps to achieve goals; understand there is a process – you can not easily (or practically) leap frog to the end result; start with the end in mind. Remember the famous saying, "When one door closes another will open."
ACCOUNTABILITY: Accept self ownership. No one owes you a job. You must wake up each day and make forward progress. Stay disciplined and focused and the results you seek will come to you…but they may take a bit longer then you would like… remember, "patience is a virtue" (just not too much of it!)
3 PRONG APPROACH: When you post for a position (i.e. LinkedIn, Indeed, Job Board) make sure you ask yourself: Who do I know or connect to (i.e. Alumni)? Who is the top economic decision maker (i.e. VITO, CEO, Chief Marketing, Finance, Operations, Information Officer or their teams)?
As you contemplate this list ask yourself what are you passionate about? Where do your skills, education, and work experiences point you to?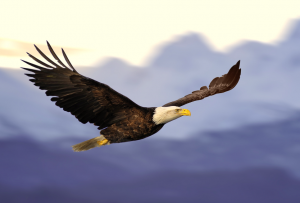 Think of a job as an exchange of time and services in return for money. What can you provide that is worth the time and money to an employer who is investing in you?
During your search create small amounts of value along the way. Give your skills to others for free in small amounts. Chip away and success will be yours!
Remember…everything on this list takes time and hard work.
Over the years when I have shared these points with friends and colleagues looking for work they yield results 100% of the time, BUT only a small percent are willing to do what it takes.
It takes discipline and persistence to search for the right position.
If you are willing to climb the steps vs. expect an easy elevator ride to the top than you can secure a great job based on a proven scientific methodology and practicing an innovative approach along the way.
Reading List:
Selling to VITO ("Very Important Top Officer") – Anthony Parinello
Winners Dream – Bill McDermott
Think and Grow Rich – Napoleon Hill
—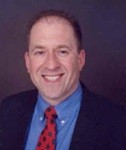 Richard D. Blumberg, President, World Sales Solutions, writes this series of blogs to help senior executives and their teams, leaders, influencers, educators, and students develop effective strategies and tactical execution which results in more revenues, profits, growth, jobs, and value. More >>