Pinpointing Your Top Sales and Customer Priorities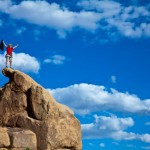 When an organization looks at its top priorities there are both opportunities and obstacles. What are the people, technologies, and processes that need help to ensure that the entire sales cycle and customer delivery works as planned and required?
World Sales Solutions can step in to ensure that your organization's critical success factors perform as expected. Whether it's a need for more time, expertise, or capacity our team can play a major role to support you and your team.
While the services that we provide are in high demand, often our customers bring other business requirements to us that are unexpected but important to their bottom line. 
So if you need help on a high priority, mission critical deliverable let's talk.
Services address:
Sales Cyles – From identifying suspects to opportunity development to the close
Operations – Creating better efficiencies which help the bottom-line and productivity
Customer Delivery – From planning and team kick-offs to assessment, deployment, go-live, and post go-live follow-up